PROCESSING AND PACKAGING

Strict controls and custom packaging.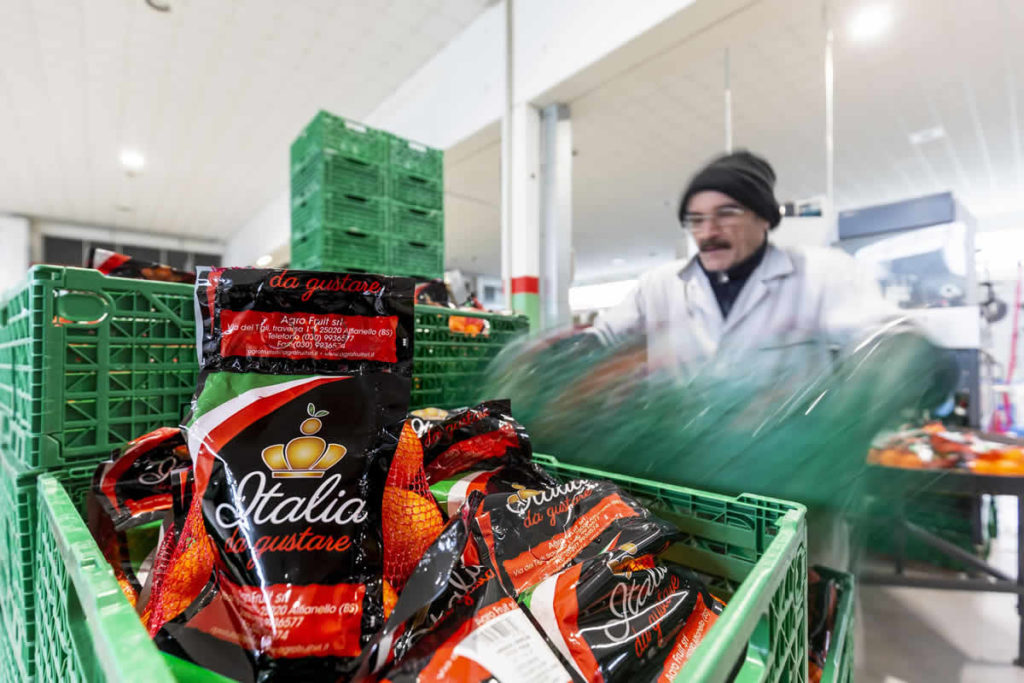 Agrofruit Srl operates in full compliance with IFS Food standards, which regulate the conduct of producers and workers concerning hygiene, safety and quality.
All product selection and sorting procedures are carefully and precisely followed, while important technological innovations ensure a consistent high-quality standard, as well as maximum efficiency and constant product safety. All this makes it possible to guarantee top quality and entirely consistent fruit and vegetable products, carefully checked by qualified personnel.
The multiple methods of packaging offered, in addition to complying with current regulations, also follow the instructions and the distinct needs of the client. Various types of packages that guarantee continuous freshness and perfect transportability can be used depending on the specific product.
Available packaging: Girsack net, Plaform, trays, plastic crates, IFCO and polymer containers.
Maximum care in product selection and management.