AGROFRUIT

High-quality fruit and vegetables for large-scale distribution.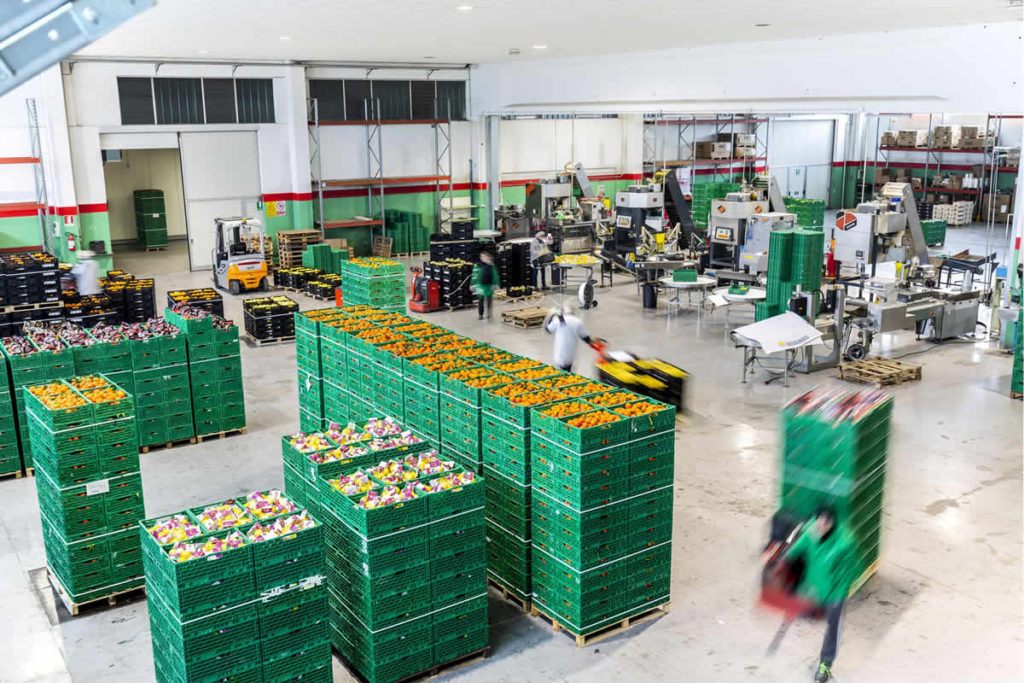 Agrofruit Srl is part of the Villari Group and is specialised in the selection, packaging and distribution of top-quality fruit and vegetables to large retailers.
The company distributes meticulously selected horticultural products from Villari Srl and their dense network of certified producers to the leading large-scale distribution chains in Northern and Central Italy, from their 3000 square metre plant located in Alfianello, in the province of Brescia. They monitor the entire distribution chain for each of their products destined to consumers.
In order to offer the best service to its partners and guarantee consumer protection, products are selected at the source, and both safety and precision are guaranteed during all phases of packaging and sorting. The company also follows rigorous internal production procedures and holds prestigious international certifications.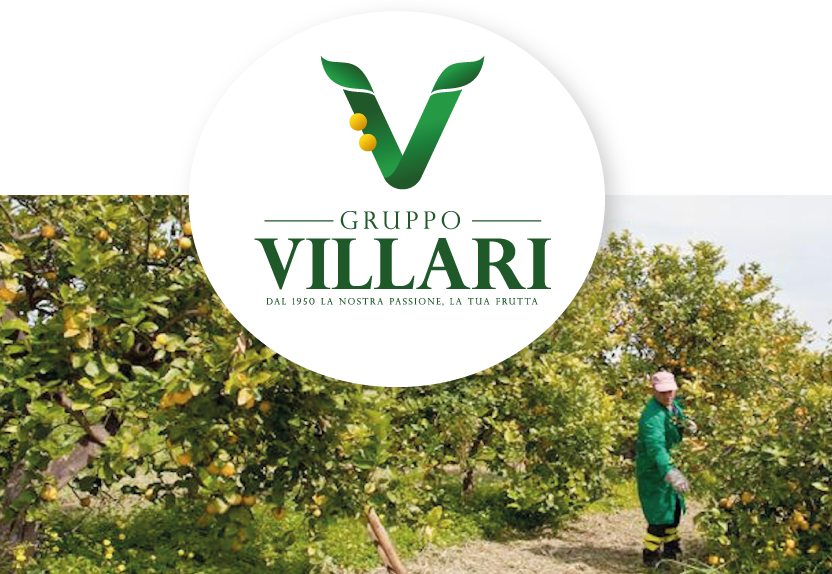 Since 1970
Your fruit is our passion!
The Villari Group is a network of companies that have been producing, packaging and selling the finest premium Sicilian agricultural products for twenty years. It is precisely from this immensely rich and fertile land, with its abundant produce, that the flourishing Villari Group was founded in 1970. A family business that for three generations has promoted local culture and a love for nature. From the very beginning they have been firmly committed to internationally promoting Sicilian lemons.
Today the Villari Group is made up of three companies that actively work towards the production, selection, packaging and distribution of high-quality fruits and vegetables. They use a state-of-the-art production process that employs qualified and specialised operators and ensures complete respect for nature. They always focus on sustainable development and environmental protection.
The Villari Group is recognised as the first Sicilian company to introduce on the market untreated products with edible peels, as well as organic products that were grown on entirely organic farmland.
CERTIFICATIONS

Safety and wholesomeness for every table
For Agrofruit Srl, as with the entire Villari Group, consumer health and safety along with respect for and protection of the environment, represent fundamental and essential values. These companies have many important certifications, synonymous not only with excellence but also with complete reliability.
Agrofruit Srl's values represent high-quality products and respect for the environment, along with an emphasis on health and safety throughout all stages of production, processing, and distribution. All activities, from the cultivation methods to the harvesting processes and selection procedures, are carried out considering the genuineness and sustainability of the products, as well as consumer safety.